PrintMedia Manager, A cloud-based all-in-one spend management software solution for print buyers and suppliers. Get the best price and quality for all your print projects by receiving bids from your approved suppliers or find new printers from our huge database of 2,000+ printing plants.
Create and send RFQs to your printers
Quickly add new printers to your list
Track the progress of the RFQ
Upload job specifications or images
Create and track your purchase orders
View shipment confirmations and invoices
Manage production schedules and assign tasks
Print Project Management
Easily manage the print quotes and orders for all your print jobs. From the initial print quote through shipment and invoicing, workflow tools are available for all users to collaborate on the production process.

Setting up your PrintMedia Manager account is fast and easy. Add new suppliers or work with your current suppliers.

Fast
Start by logging onto PrintMediaManager.com, fill out the RFQ, select the printers, and submit it. The printers will place their quotes and you can choose the best printer at the best price.

Easy
One simple to use form allows you to create and submit an RFQ for all types of printed products. No need for customization.

Organized
View all print quotes on one page with various sorting options to get a clear picture of your bids.

Always Accessible
Access the print management software 24/7 from any web browser.

Selection
Find new printers! Search by product type, print process, or location from over 2,000 printing plants.

Print Savings
Save thousands of dollars on your print budget by matching the best price and quality from our vast database of printers.
Who benefits from PrintMedia Manager?
PrintMedia Manager provides tools for print buyers to manage their print spend with print brokers or directly with printers. Print brokers can utilize the service to easily manage print purchases for their customers.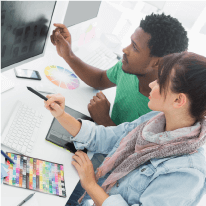 Create and organize print quotes, providing increased transparency and simplified comparisons between printer quotes. Create print orders and upload artwork files. Robust workflow tools are provided to track the production process.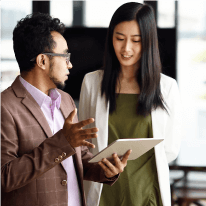 Print brokers have the tools to create and manage the print quotes for customers. Find and select the best printers for each job from over 2,000 printing plants.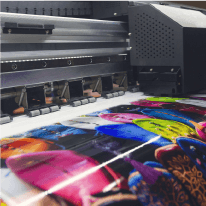 A simple and quick method to enter your printing quotes from the print buyer's RFQs. The print management service keeps a history of all your quotes and uploaded documents, all with simple to use workflow tools to manage the production process with the customer.
Setting up PrintMedia Manager is easy! No need to download any software.
1
Contact Us
Contact us for a demo and to discuss our cost effective pricing models.
2
Register
Become a PrintMedia Manager member by registering for free. All participants must have their own account prior to gaining access.
3
Notify Suppliers
Inform your Suppliers that you'll be using PrintMedia Manager so we can provide them with access to your account.
4
Training
We'll provide you with great training along with many videos and a manual with step-by-step instructions.
5
Ready to Go!
Once you're logged into PrintMedia Manager, select your suppliers and you're ready to start creating your RFQs!